The PTO is a group of families, educators, and Walnut Square Alumni who work together to raise funds to plan enrichment activities and purchase resources to help students.  
Executive Board 
President:  Cortney Dore    Vice President:  Evelyne Cascio
Treasurer:  Alicia Korinow     Secretary:  Adrienne Grato
Principal:  Jen Rubera
Contact Us!  PTOWalnutSquare@gmail.com
Venmo:  @ptowalnutsquare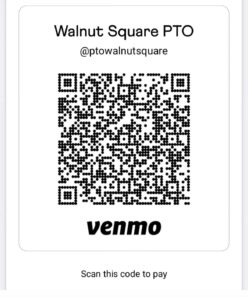 PTO Meeting Dates
2023-2024 School Year 
All Meetings are held on Google Meet  and will be from 5:00-6:00 pm. 
Wednesday, 10/25/23
Wednesday, 11/29/23
Wednesday, 12/13/23
Wednesday, 1/17/24
Wednesday, 2/14/24
Wednesday, 3/13/24
Wednesday, 4/24/24
Wednesday, 5/15/24
Wednesday, 6/5/24