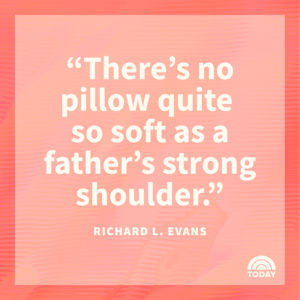 Dear Families,
We had such a great week celebrating!  Field day was awesome, and our Kindergarten Teddy Bear Promotion Picnic was an amazing event to celebrate all of the hard work and growing our Kindergarten students have done this year!  Special thank yous to Craig Barnard, our PE teacher, for planning such a fun-filled Field Day, and to all of the family volunteers- you helped to make it a huge success!  I'd also like to thank our Kindergarten team- Ms. Bird, Mr. Bailey, Ms. Luttig, and Mrs. Abreu for your hard work to ensure the promotion picnic was a huge success!  Another shout out and thank you to the PTO who helped to support both events by purchasing slush, equipment, water balloons, and items for the Teddy Bear Picnic!  Working together, we have made it possible to provide our students with positive experiences and fond memories.  THANK YOU!
Tonight is our PTO luau from 6-8 pm at Walnut Square School.  We hope to see you there!  
As we prepare for next year, please let us know if your family is moving.  This will help us prepare the necessary paperwork to help you register your child at a new school.
If your child has any medicine in the nurse's office, please stop by to pick it up.  If you have any questions, please call our school nurse, Nurse Jillian, so she can help you at (978) 374-3471.  
The Boys and Girls Club is closed next week.  If your child went there after school, please send in a note informing us of how he/she is getting home next week.  
Summer reading lists are available!  Please check them out on this link:  https://www.haverhill-ps.org/summer-reading-lists-2023/
Book checkouts at the Walnut Square Library have stopped.  We are collecting all books so they can be shelved.  Please return all Walnut Square books to the library.  Your help and support with this is greatly appreciated.  
The warmer weather is here!   Please remember to send your child to school with a water bottle.  We have water bottle filling stations.  We have been using over 100 cups a day and would like to conserve them!  Thank you for your help with this!  
 In Walnut Square news this week, anchors Grayson, Nadia, and Zoey were hosts.  To view the broadcast, please click on this link:  https://www.youtube.com/watch?v=U2xEN7XOsiw&t=6s .   Our next and final broadcast for this school year will be released on Tuesday, June 20th.  
The Haverhill Public Library is hosting its Summer Kick Off Party on Saturday, June 17th from 11:00 am-3:30 pm.  They will have Sal's Pizza truck, Rockabye Beats band, laser tag, face painting, lawn games, and summer reading sign ups.   I hope you will be able to attend!  I will be signing up for my summer reading necklace!  
As with all family updates, this will be posted on our school website,
https://walnutsquare.I-ps.org/
and sent to you via
School Messenger
and
Remind
.  In addition to the Walnut Square School website, you can also "like" our Facebook page, Walnut Square Elementary School, and follow us on Instragram @walnutsquaresuperstars to get updates and see all of the fun and learning taking place at Walnut Square!   Please contact me if you have any questions. Thank you for your continued partnership in your student's learning.
Sincerely,
Jen Rubera
Principal
PTO News 
Our PTO has been working hard to fundraise and support enrichment opportunities at Walnut Square!   You can view information here:
https://walnutsquare.haverhill-ps.org/pto/
Mark Your Calendar!
Wednesday, May 17th:  Walnut Square ABC Countdown Begins!  

Friday, June 16th:  PTO Luau 6-8 pm 

Saturday, June 17th:  Haverhill Public Library Summer Kick Off Party 11:00-3:30 pm 

Monday, June 19th:  Juneteenth- NO SCHOOL 

Wednesday, June 21st:  PTO Luau 6-8 pm Rain Date 

Friday, June 23rd:  Last Day of School- Early Dismissal for Students (Dismissal is at 11:35 am).  
HPS/Community Updates:  
The office of Title I and Community Outreach is excited to share with you the Summer 2023 Learning Opportunities for our students! Haverhill Public Schools, in collaboration with our community partners, provides a variety of interesting and robust Summer programs. 

Summer Learning Opportunities Website

: 

https://www.haverhill-ps.org/2023-summer-extended-learning/

The Covid Protection Act is ending and you may lose health care coverage with MassHealth if you do not follow the redetermination process.  A flyer about this went home with students.  If you have any questions about this, please contact our Family Engagement Nurse, Tiffany Bell.  Here is her contact information:  Phone: 978-420-1942 Fax: 978-274-1961  Email: 

tiffany.bell@haverhill-ps.org
Kindergarten registration has opened!

  Please click here

to learn more and to register your child!  HPS Registration is also hosting a Kindergarten information night on May 23rd at Pentucket Lake if you're interested in learning more!