Dear Families,
Even though it was a short week, it was a busy week learning and growing at Walnut Square!  What are students learning?  In Massachusetts, each grade level has specific learning standards.   Family guides to the Massachusetts learning standards help families understand what students are expected to know and be able to do by the end of each grade.  They were designed to help families and teachers work together to support learning.  Click on your child's grade level below to learn more.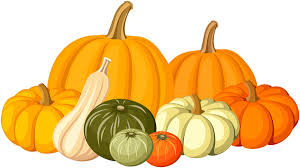 Pumpkin Day at Walnut Square is coming!  On Friday, October 28, 2022, students will have an immersion day focusing on pumpkins.  The day will close with a pumpkin parade where children may dress in orange or in costume.  Parents are invited to view the parade from outside of the fence around the Walnut Square playground.  To allow for a safe dismissal for all students, please complete the dismissal form below and return to your child's teacher.  
Thank you to the families who have complete the Walnut Square Parent Feedback/Survey.  This is used by Site Council to help us plan and write the goals in our School Improvement Plan.  
Families, your feedback is appreciated! Click on one of the links below to complete this brief survey.  
The Site Council is a balanced group of educators and families who meet monthly to discuss and develop the School Improvement Plan.  To read Walnut Square's School Improvement Plan, please visit https://walnutsquare.haverhill-ps.org/school-improvement-plan/.
The Walnut Square community has many events planned that are posted on the calendar on the Walnut Square website.  You can subscribe to the calendar and have updates on your phone or computer.  To learn more about this, click here to watch a brief video.  
At Walnut Square, we have a closet with extra clothes for students.  We are in need of the following items: packages of new underwear size 4-8, socks, and unisex clothing, sized 4-8 
If you would like to donate any of the items, please bring them to school. 
Sincerely, 
Jen Rubera 
Principal
Mark Your Calendar! 
Monday, October 17th:  PTA meeting right after school 3:20 pm 
Friday, October 21st:  Polished Dental Comes to Walnut Square 
Wednesday, October 26th:  K-8 Progress Reports Issued- 1st Trimester 
Thursday, October 27th:  K-8 Parent Teacher Conferences 
Friday, October 28th:  Pumpkin Parade 2:30-2:50pm 
Wednesday, November 9th:  PTA meeting right after school