Dear Families,
I am so excited to see our returning families next week and meet our new students and families at Open House!    As will all family updates, this will be posted on our school website, https://walnutsquare.I-ps.org/ and sent to you via School Messenger and Remind.  In addition to the Walnut Square School website, you can also "like" our Facebook page, Walnut Square Elementary School, and follow us on Instragram @walnutsquaresuperstars to get updates and see all of the fun and learning taking place at Walnut Square!   To read more about the routines and procedures, please click here to read the Walnut Square Family Guide.  Please contact me if you have any questions.  Thank you!  
Sincerely, 
Jen Rubera 
Principal
Open House/Title 1 Annual Parent Meeting
We are looking forward to seeing you at our Open House and Title 1 Annual Parent Meeting on Monday, August 29th from 4:00-5:30pm!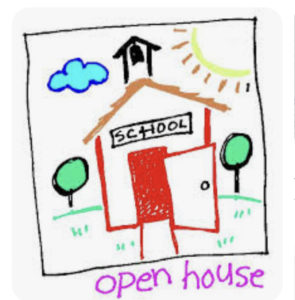 Kindergarten 4:00-4:30 pm 
First Grade 4:30-5:00 pm 
Second Grade 5:00-5:30 pm 
This event will be held outdoors, and families will have the opportunity to take a tour inside.   Please note that the staggered times prevent crowding and parking issues.  If you have children in different grades, please select one time to come.   
Please click here to view the Open House Flyer in English, Spanish, and Portuguese.  
Title 1 Letter to Families 
Walnut Square is a Title 1 School.  Please click on the link to read the letter to families about Title 1.  Title 1 Notice English    Title 1 Notice Spanish 
Teacher Assignments 
Teacher assignments for grades 1 and 2  will be posted district wide to the parent portal starting August 20th. It may take a couple days for all students to sync.  You can access the Parent Portal on the HPS Launchpad, or click on this direct link:  
https://community.schoolbrains.com/haverhill_community 
If you have any questions or need help, please email Support at portalsupport@haverhill-ps.org.  Please have the following included in any email to Portal Support:
Full Name

Full name of child(ren)

Full email address (be sure to contact Portal Support from this same email)

Your child(ren)'s Grade Level(s) and School(s)

Detailed explanation of issue
School Supplies 
Backpack

Lunch bag (if you bring snacks and/or lunch to school) 

Water bottle 

Change of clothes to be kept in backpack.  

Please email me or call Walnut Square if you need a backpack. 

jrubera@haverhill-ps.org

(978) 374-3471 
Transportation
Chromebooks
All students are provided 1:1  chromebooks with chargers and cases.  Grade 1 and 2 students, please bring your Chromebooks with you on the first day of school.  Haverhill Public Schools has chosen School Device Coverage (SDC) to insure the devices that will be given to your student as part of this year's 1:1 device program. For only $20 per student, this insurance program will protect you and your student(s) in the event that your device is lost, stolen, or damaged accidentally over the course of the school year.  You will need your child's device number, which can be found on the back of the device. Please follow this link for more information and to sign up.  Haverhill Student Device Insurance This information is also posted on the Parent and Student Resources page and the HPS Technology page.  For a copy of the HPS Student Device Policy, please click here:  HPS Student Device Policy English  HPS Student Device Policy Spanish.  
Kindergarten Information 

Entering kindergarten is such a big step and we are excited to welcome you and your child to Walnut Square School, home of the Superstars!  We are looking forward to seeing our Kindergarten students and families at your scheduled screenings that will take place on Tuesday, August 30, and Wednesday, August 31, 2022. If you haven't scheduled a screening, please call the school at (978) 374-3471 to set up your child's screening appointment.  Each screening will take approximately ½ hour.  At Kindergarten screening, all Kindergarten students will receive a backpack donated by Children's Health Care to celebrate their 50th anniversary.  
On Friday, September 2, we will have a kindergarten Meet and Greet from 9:30 – 10:30 AM. At this time, your child will have the opportunity to meet his/her teacher along with classmates.  The first day for Kindergarten students will be Wednesday, September 7, 2022.   To help your child get acquainted with Walnut Square, please click on the social story:  Kindergarten Social Story English   Kindergarten Social Story Spanish.  
Mark Your Calendar!
August 29th:  Open House 4:00-5:30 pm for students and families Please click here to view the Open House Flyer in English, Spanish, and Portuguese.  
August 30th:  First Day of School Grades 1 and 2/Kindergarten Screening
August 31st:  Kindergarten Screening 
September 1st:  Kindergarten Screening
September 2nd:  Half Day Dismissal is 11:35 am 
September 2nd:  Kindergarten Meet and Greet 9:30-10:30 am 
September 5th:  NO SCHOOL  
September 6th:  NO SCHOOL 
September 7th:  Kindergarten First Day of School 
September 21st:  School Picture Day